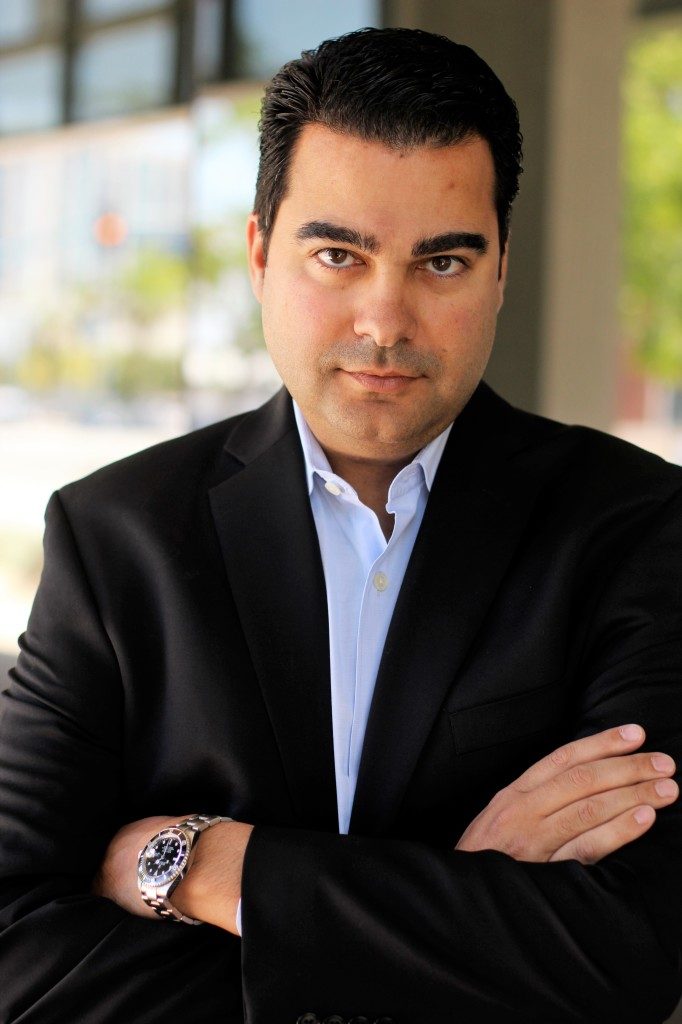 Homan Taghdiri has worked in the food and beverage industry since he was 14 years old, and has incrementally taken the steps to further his passion of the hospitality and service industry, while completing his educational goals.
Homan quickly moved through the ranks to head the wait staff of Slades' Harvest Restaurant, a newly opened fine-dining restaurant in Newport Beach founded and ran by New York restaurateur Ira Slade. Quickly, Homan moved through positions to become the floor manager. At Slades', Homan found success in a formula of combining a focus on service, with education for the customer as it related to food and wine, in order to enhance the customer dining experience.
Homan's next moved to a high volume restaurant in Laguna Beach called Romeo Cucina. While there, Homan fine-tuned his experience in every aspect of the back-of-house operations, in addition to working towards maximizing the profitability of the restaurant and to lessen the fluctuations resulting from the seasonality of the location.
In furtherance of his educational career, Homan graduated from law school and was admitted to the California bar, and opened his own legal practice which was primarily focused on the areas of real estate and business law. In the process, Homan kept his finger on the pulse of the restaurant and nightlife industry with a client base focused on those industries.
In 2010, Homan became involved in the development of Salvage, a hip bar and lounge in Downtown Los Angeles; involving himself in all aspects of this venue's implementation, opening, operations, and management.
In 2012, Homan expanded his restaurant portfolio by becoming involved in the ownership and development of The Morrison Gastropub, a unique Scottish influenced upscale restaurant redefining the idea of the local pub – offering a vast selection of artisinal draught and bottled beers from around the world, as well as an emerging list of cocktails.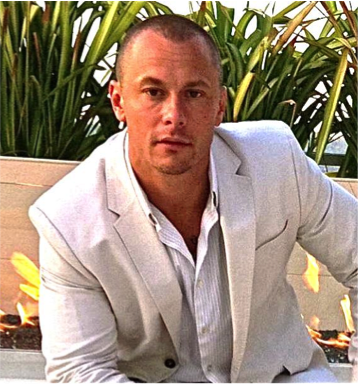 Michael Tipps began to develop a thirst for the food and beverage industry at a young age in South Florida. Michael quickly realized the importance of human connectivity when interacting with the guests. Although food and beverage became the vehicle to enable Michael to connect with people he may not otherwise encounter, he quickly became attuned to how he could shift customer experience from negative to positive.
By the time Michael turned 20, he set his sights on New York City, and has been trailblazing ever since, working in every position within the hospitality and service industries. Starting as a bar back at the prestigious Soho and Tribeca Grand Hotels (Grand Life Hotels), Michael consistently demonstrated his unique abilities, working his way up, and ultimately becoming a Manager. Michael was responsible for creating multiple food and beverage programs intended to increase revenue while providing both cost savings and enhancing the bottom line. What Michael relished most though was the challenge of creating innovative ways to improve guest services while at the same time creating the best ways to get the most out of employees.
Fortunate to be taught the essentials of classic mixology by the person responsible for bringing the classic cocktail craze back to the United States, Sasha Petraske of Milk & Honey fame, Michael expanded his knowledge of the business by taking on the challenge of working with smaller New York venues that ranged from the Grace Martini Bar and Lounge to Spread, a small late night hot spot on the east side of Manhattan. With a strong handle on managing a range of hospitality venues in New York City under his belt, Michael looked for new inspiration, and began consulting for venues in Los Angeles.
While residing in Los Angeles, Michael has made multiple appearances on Spike TV's "Bar Rescue" as a master mixologist and bar expert. This lead Michael to also travel across the country with renowned bar expert, John Taffer, on the "Nightclub & Bar University Rescue Tour" and become a contributing writer for Nightclub & Bar's website. Michael has also given seminars to hospitality industry owners and employees, to energize them with a focus intended to change the way they think, in order to improve their businesses, the bottom line, and customer experience. Michael believes this is the key element to shifting the perspective we currently have of hospitality, and elevating the industry.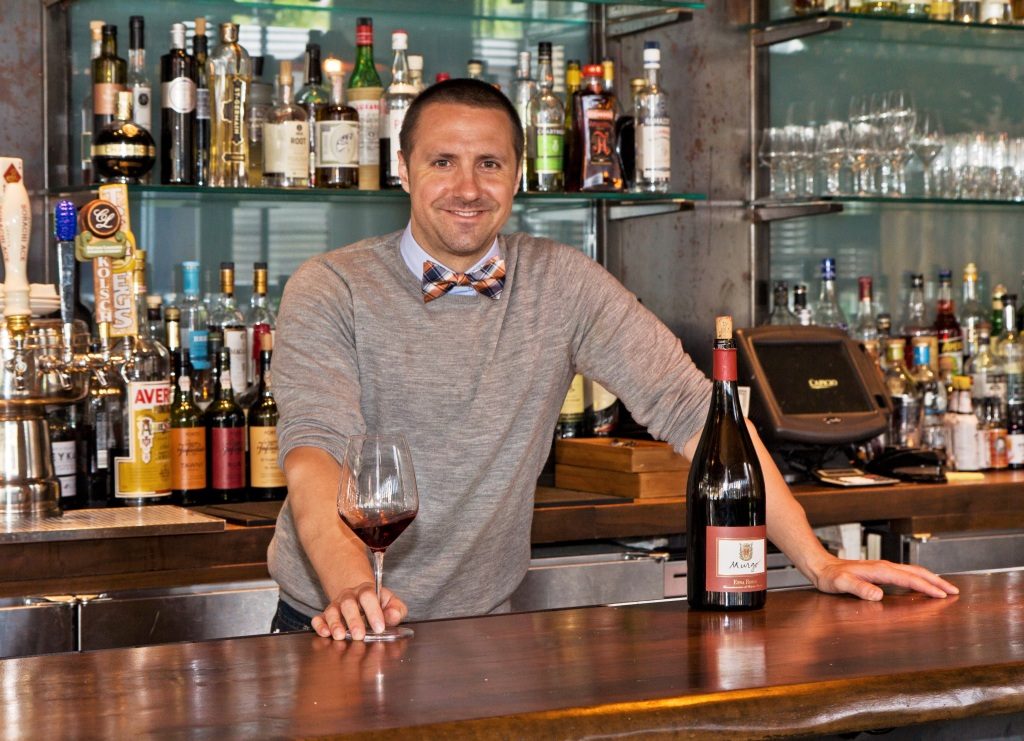 David Foss started his career in the hospitality industry at the San Marino Club in Troy, Michigan. While there, David worked in every capacity; navigating his way through the ranks and ended up eventually being responsible for the company's financials.
David left Michigan and moved to Los Angeles, where he took a position with Levy Restaurants as the head server at the Arena Club at the Staples Center and the Stadium Club at Dodger Stadium. It was during this time that David also began his formal studies in the wine world at the International Sommeliers Guild, where he earned a diploma as a Certified Sommelier.
Broadening his horizons, David became the Beverage Director and Sommelier for Asia de Cuba at the Mondrian Hotel in West Hollywood. While at Asia de Cuba, David managed over $500,000 in wine inventory and helped curate one of the top wine lists in Los Angeles, one that would garner him and the restaurant both the Wine Spectators Award of Excellence.
David left Asia de Cuba to take a position with The Fairfax Partners Nightlife Group as the Beverage Director. It was here where David began to truly shine while responsible for overseeing six properties. He was also once again able to refine the beverage program, dropping the company's liquor costs, and helping to create one of the hottest nightlife groups in Los Angeles at the time.
In pursuit of his passion to become a Master Sommelier, David accepted left Los Angeles to accept positions in New York City, simultaneously running Anfora Wine Bar and the bars at the Soho Grand Hotel (The Yard, The Grand Bar, The Club Room). David has also been in charge of contemporaneously running all aspects of Soho Grand Hotel's catering department, mini-bar program, and room service. David has worked with the likes of Daniel Bouloud and Jean George protégé, Richard Farnabe. While at Anfora he proved to be an integral part of making Anfora one of the top wine bars in New York City (Gayot), and worked closely with celebrity beverage expert Joe Campanale (Forbes Magazine 30 under 30: Food and Wine Edition and 2013 Sommelier of the year: Food and Wine Magazine).
Mark Alan Diaz  is quickly becoming the revolutionist king of creating distinctive structures with thoughtful, edgier design. From developing and designing many of the most popular nightclubs in Miami, to leaving his mark on New York City's destination luxury retail landmarks, Diaz employs his nimble, creative building skills and keen knack for trend forecasting – all by simultaneously navigating his work with an aggressive passion to design and develop the "first" of anything within his industry. In 2011, Diaz captured a national audience as a finalist on America's top-ranked reality design competition television program, "Design Star" on HGTV. Diaz continues to imbue his unique character into every project and piece that he designs. With his newest signature lighting accessories concept, "Bully," Diaz's custom designs seamlessly blend combat weaponry with upscale luxury – think machined 'brass knuckles chandeliers'. Diaz has infused playful creativity into market brands like Art Basel and Chrysler at Miami Fashion Week, and the effect has spoken to the hearts and minds of rebel gang members and the art collecting sophisticates alike. With a style all his own, one meeting with Mark Diaz will confirm the man is right where he belongs, which is also why Diaz has worked alongside some of the most reputable designers and design firms in the nation. Diaz's inventive style transforms every day life, one object at a time and, as such, has been bringing an influential juxtaposition of build-design projects to the hospitality (bars, restaurants, night clubs), retail, music and television arenas since 2005.